Highland Park Apartments - St. Paul, Minnesota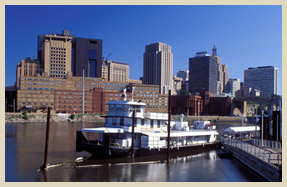 Highland Village Apartments is located in St. Paul's Highland Park neighborhood and within walking distance from a variety of restaurants, shopping and public transit.
Highland Park is one of St. Paul's most desirable neighborhoods and is home to such locations as St. Catherine's University, the Highland Park Golf Course, the historic Mann Theatre, "The Village" shopping center, and is right in the heart of the Twin Cities.
Learn more about the Highland Park Neighborhood »
Get directions to Highland Park »
Local Entertainment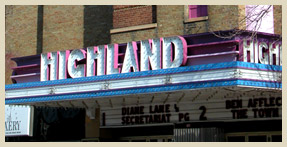 The historic Mann Highland Theatre is located just 1 block down the street and is surrounded by many shopping locations and restaurants.
View Local Twin Cities Restaurants »
Visit Mann Theatre »
Highland Fest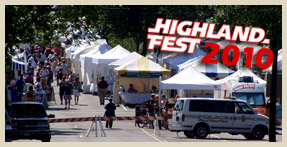 Highland Fest is organized and promoted by the Highland Business Association, which works hard year-round to highlight the Highland Park community and businesses.
Visit Highland Fest's Website »